Who We Are
Healthcare Performance Solutions (HPS) is a consulting and advisory services firm that helps hospitals and health systems improve organizational performance one department and one leader at a time. Established in 2002, HPS has been retained by over 250 hospital systems, helping each to become high-performance organizations as evidenced by robust net operating margins, high employee satisfaction, high patient satisfaction, and exceptional service quality. The core purpose of HPS is to improve the health of healthcare, one organization at a time.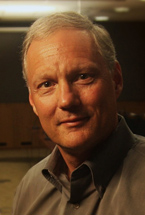 Tom Olivo
President/CEO – Success Profiles
Founding Partner – Healthcare Performance Solutions
Tom Olivo is the founding partner in the consulting firm Healthcare Performance Solutions (HPS) and President of Success Profiles, Inc.
In his professional career, Mr. Olivo has over 25 years of experience in identifying, measuring and comparing the "commonalities" of highly successful athletes, business leaders, and organizations. Tom has worked in a multitude of industries with thousands of senior executives and managers, emphasizing the importance of Business Analytics and Getting the Right People in the Right Roles.
Since 2002, Tom has operated solely in Healthcare, with a profound focus on trying to make a difference to every outcome possible. This has been achieved by utilizing proprietary measurement tools which have created one of the largest databases of its kind and includes the evaluation of the effectiveness of over 30,000 leaders and the business practices of over 500 hospitals and systems.
Scripps Health, Lee Memorial, Palmetto Health and many others have seen consistent, performance improvement and have retained Tom's services for many years.
During 2014-15 Success Profiles and HPS have published research that uncovered disturbing downward trends in the performance of leaders, who until 2011 were succeeding in their roles and are now struggling in ever greater numbers.
This discovery led to further research which has definitively explained what separates the very best leaders from everyone else and also what impact this downward trend and changing leadership demographics will have on maintaining leadership continuity and succession planning in the future.
Tom deploys practical, evidenced based approaches to meeting these business-critical issues head on and does so in his usual empathetic and direct style, mixed with real world examples and humor.
He is considered by business leaders to be an expert in Talent Management and is one of the most requested speakers in the Healthcare industry on the topic of "Quantifying the impact that leadership has on performance outcomes."
Tom lives in Bozeman, MT, with his wife Katie and daughters Sarah and Christine. His personal interests include all forms of outdoor recreation, photography, and fly-fishing.
To contact Tom, call 406.582.8885, Ext. 5, or e-mail tolivo@healthcareps.com.

Jeff Jamison
Vice President of Research/Assessment Services
Founding Partner – Healthcare Performance Solutions
Jeffrey Jamison is the Vice President of Research/Assessment Services at Success Profiles and Healthcare Performance Solutions. He is task and project focused reflecting the flexibility offered in the services he provides our clients, consultants and partners.
Jeff operates from the corporate headquarters in Bozeman, Montana, and delivers project focused attention to every client both on-site and through correspondence. He personally values each client and understands their particular needs in the survey process.
Jeff's background is a reflection of various interests and a desire for excellence in his work and personal life. He entered the US Army at age 17 and spent nearly a decade of service in medical units in MN, CO, TX, and MT. He graduated from Montana State University – Bozeman in the Pre-Med program. Driven for the opportunity to be challenged in his work, he has found a home with Success Profiles and Healthcare Performance Solutions. Jeff has worked in a multitude of fields outside of his current position and while doing so has developed the fundamental talents and skills to accomplish with personal excellence the work that is placed before him.
Jeff's personal interests are deeply rooted in faith combined with a passion for a healthy lifestyle and the outdoors. He spends as much time as possible with his wife Stacy and their children. As a family they are involved in working with FOCUS (fellowship of Catholic University Students) and being active members of the parish; as well as, finding time to enjoy the Montana experience.
To contact Jeffrey, cal 406.582.8884, Ext. 2, or e-mail jjamison@healthcareps.com.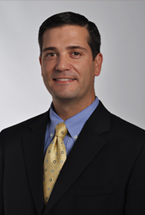 James Jiloty
Advisor, Talent Development and Performance Improvement
James Jiloty is a healthcare leader with expertise in human resources and leadership development. Currently serving as an Advisor with Healthcare Performance Solutions and Success Profiles, James designs and implements talent management systems, performance improvement initiatives, and leadership development programs using key performance measurements and metrics. He is responsible for building key client relationships by introducing the HPS platform of services designed to improve workforce optimization, employee engagement, patient outcomes, productivity, and the net operating margin. He has over a decade of experience in the healthcare industry with expertise in human resources and talent management. Prior to this role, James held a variety of positions within the healthcare industry including marketing, healthcare insurance, and human resources. Throughout his career, he has championed enterprise-wide, cross-functional projects including culture change programs and leadership academies.
James is a certified Professional in Human Resources (PHR) and holds a Master of Science in Human Resources Development and a Master of Science in Leadership Development. He lives in Central Florida with his wife, Meredi, and their two children.
To contact James, call 406.582.8884, Ext. 1, or e-mail jjiloty@healthcareps.com.

Why We Are Different
We are a results-focused firm dedicated to helping healthcare organizations become more healthy and fit, and therefore more capable of thriving in today's ever changing environment.